Educational Psychologist, Hampshire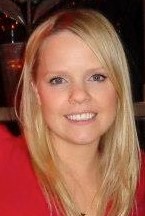 BA, DEdPsych. Health and Care Professions Council registered. Association of Educational Psychologists registered.
After graduating from the University of Sussex with a degree in Psychology, Jemma worked independently with families of children with autism at home, nursery and school. Later she worked for the NHS as a paediatric therapy assistant helping to deliver speech and language, physio and occupational therapy. In this role she carried out programmes for children with complex needs alongside their families and educational settings. She also contributed to assessments carried out by a multi professional ASD diagnostic team.
In 2011, Jemma completed a doctorate in Educational Psychology at Southampton University with a thesis that explored the influence of various autism interventions on parent-child relationships and family well-being.
As an Educational Psychologist working for Hampshire Educational Psychology Jemma has a particular interest in positive psychology and it's role in helping schools support the emotional well-being of children and young people.
Jemma has supported the roll-out of Therapeutic Story Writing across Hampshire schools including involvement in research funded by the Ministry of Defence to explore the application of this intervention for children of forces families and presented the findings at the Department of Educational and Child Psychology. She looks forward to continuing this approach in schools and other settings as an accredited trainer.
Research:
Pupils' Perceptions of their Learning: Providing Teachers with a Toolkit to elicit Pupils' Perceptions of their Learning (2009). Available on request.
Exploring Children's Sense of Belonging at Primary School (2009). Available on request.
An evaluation of emotional literacy support assistant (ELSA) training and impact upon pupils' progress (2010). www.elsanetwork.org/files/ELSAEvaluationEastHants.pdf
A longitudinal comparison of the effect of Jolly Phonics and Cued Articulation actions on phonological awareness and reading ability. (2010). Available on request.
The Impact of the EarlyBird/ EarlyBird Plus Training Programme on the Parent-Child Relationship and Family Well-Being (2011). Available on request.
Therapeutic Story Writing and children of forces families (2013).
www3.hants.gov.uk/supporting-service-children-spring-2014.pdf