Special Education Teacher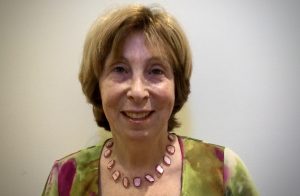 Helen has qualifications in Secondary Education and Special Education and much of her career has been spent in both primary and secondary schools working with students, teachers and parents.  With over 30 years' experience in teaching, Helen provides up to date thinking and is aware of the current issues impacting student engagement within the classroom.
In addition to extensive hands-on educational experience, she has held several senior leadership positions in schools and in the offices of the Department of Education. Her practice is inspired by her strong interest in a dynamic approach to thinking and learning.
She has undertaken numerous informal psychotherapy courses.  In 2008, Helen worked with Ruth Mooney, a child and adult psychotherapist, in developing the 'Thinking Kids' program – a collaborative social / emotional program for primary aged children involving teachers and parents using children's current issues as the basis of focus.
In 2014, Helen was awarded a scholarship to spend time in London investigating and interviewing related professionals from the Caspari Foundation, a service whose mission is to 'help pupils overcome emotional barriers to learning.'  On her return, she was afforded the opportunity to bring programs back to her school, including the Feuerstein program, Therapeutic Story Writing program and work discussion.
She has presented to educators and interested participants at various conferences in areas including the Feuerstein program and reading in secondary schools. Helen is trained in numerous programs including the Feuerstein Instrumental Enrichment program – Standard, Basic and Tactile.  She is qualified to administer Feuerstein's (LPAD) -Standard, Tzuriel's (DAYC) and Deutsch's (CAP) Dynamic Assessment.  She is also trained in Louis Benjamin's Basic Concepts program, Carl Haywood's Bright Start program and in Trisha Water's Therapeutic Story Writing program.  Training sessions in these programs have taken place in various European countries as well as Australia and online. She consults privately, with schools and in small groups with clients of all ages and abilities.
Helen has recently completed the Train the Trainer programme with Dr Trisha Waters to become an accredited trainer at the Centre for Therapeutic Storywriting.