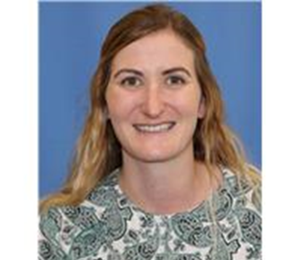 Educational Psychologist, Kirklees Educational Psychology Service. 
BSc, PGCE, MA and Doctorate in Applied Educational Psychology.
Health and Care Professionals Council registered.
Laura graduated with a degree in Psychology from the University of Manchester in 2004. After university she worked with children with Autism and as a research assistant at the university before completing a PGCE in Primary teaching in 2007. During that time, she also volunteered at the Samaritans as a listener and completed an Introduction to Counselling Skills course. Laura taught in KS1 and KS2 at a primary school in Sheffield for 6 years where she took on additional roles supporting children with additional needs and completed a Masters in teaching and learning.
Laura went on to complete a Doctorate in Applied Educational Psychology at the University of Nottingham in 2016 and began working at Kirklees Educational Psychology Service where she continues to work today. Her doctoral thesis focused on school inclusion and exploring the experiences of parents with children with EHC Plans when choosing educational placement.  
Laura completed the three day training on Therapeutic Story Writing Groups in 2019 and has recently completed the Train-the-Trainer programme with Dr Trisha Waters in 2020 to become an accredited trainer.