Educational Psychologist, Leeds EPS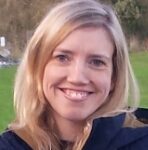 BSc, DEdPsy, Health Professionals Council registered professional.
After graduating from Sussex University with a degree in Psychology in 2000, Emily worked in a number of roles within the health, education and charity sectors including working as an English teacher in Italy, working to support the helplines at ChildLine and Macmillan and as a Programme Specialist at a London school for children with autism.
Emily completed her Doctorate in Educational Psychology at the University of Cardiff in 2010. Her doctoral thesis focused on exploring the way in which art is used therapeutically in schools. Emily joined the Educational Psychology Team in Leeds in 2010.
Emily has a strong interest in the use of story and narrative in her work. Emily attended the 3 day training on Therapeutic Story Writing Groups in Durham in 2015 and was keen to further develop and introduce this approach into Leeds. She started the Train the Trainer programme with Dr Trisha Waters in 2016 to become an accredited trainer.