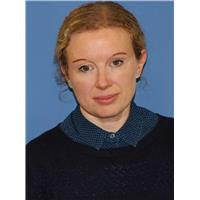 Educational Psychologist, Kirklees Educational Psychology Service.
BSc, PGCE, MSc in Educational Psychology.
Health and Care Professionals Council registered.
Elizabeth graduated with a degree in Psychology from the University of Liverpool in 2000 and went straight on to undertake a Post Graduate Certificate in Education at the University of Lancaster. Elizabeth taught in the Foundation Stage, KS1 and KS2 at a primary school in Liverpool that had a Specialist Provision for Children with Social, Emotional and Mental Health needs. In 2006 she completed a Masters in Educational Psychology at the University of Newcastle.
Throughout her career as an Educational Psychologist, Elizabeth has been interested in how schools can best support the emotional needs of their pupils. She was involved in establishing Nurture Groups within Kirklees Schools and is delivering Emotion Coaching training as part of the Alex Timpson Programme.
To support her professional development Elizabeth has recently completed a Diploma in Psychoanalytical Observational Studies at the Northern School of Child and Adolescent Psychotherapy.
Elizabeth completed the three-day training in Therapeutic Story Writing Groups in 2020 and has recently completed the Train-the-Trainer programme with Dr Trisha Waters to become an accredited trainer.